Hang On Sloopy
I Want Candy
Featured Artist: Bang Records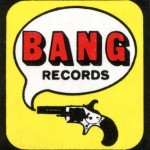 Few independent labels in rock and roll history emerged with such a bang as Bert Berns' Bang Records. Established in 1965 as an outlet for Berns' unbridled output and ambition, Bert hit the ground running with hit after hit, and in just three short years established the careers of The Strangeloves, The McCoys, Neil Diamond and Van Morrison – topping the charts with some of the most enduring classics in recorded history.
Two years after becoming the principal staff producer at Atlantic Records, Bert Berns convinced Atlantic chiefs Ahmet Ertegun, Nesuhi Ertegun and Jerry Wexler to create the only such offshoot label the Atlantic trio ever entered into – Bang Records. Rather than risk losing their prized hitmaker , Wexler and Ertegun brothers agreed to partner in Berns' fledgling label – they would put up the money and Bert would do the rest. Named after its four founding partners – Bert (B) Ahmet (A) Nesuhi (N) Gerald (G) – Berns' new label, symbolized by an exploding Derringer pistol, proceeded to quite simply explode all over the industry.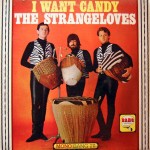 Bang's very first release was a song Berns penned with the brilliant songwriter/producer team of Bob Feldman, Jerry Goldstein and Richard Gottehrer – creators of such classics as "My Boyfriend's Back" and "Sorrow." Driven by a Bo Diddley beat and inspired by the Terry Southern classic "Candy," Bert and the FGG boys cooked up "I Want Candy" after Gerry Wexler threw Bob, Richard and Jerry out of his office for "bastardizing rhythm and blues." To promote the record, FGG – three Brooklyn Jews masquerading as Australian outback brothers Miles, Niles and Giles Strange – hit the road as part of the British Invasion, dressed in zebra skin vests and banging on giant African drums. "I Want Candy" (peaking at #11 of the pop charts) would be Bang's first, and the Strangeloves biggest hit record. (The song would later become immortalized by Bow Wow Wow.)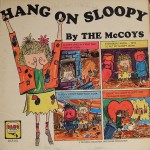 While on the road supporting their single, the Strangeloves discovered four young boys in Dayton, Ohio who blew them away. Led by young guitar virtuoso Rick Derringer, Rick and The Raiders were renamed The McCoys by Feldman, Goldstein and Gottehrer, who proceeded to record Bert Berns' "Hang on Sloopy" as The McCoys' first release. Sloopy went straight to #1 on the Billboard Hot 100 chart in October of 1965 and became an international garage rock anthem. (Years later, "Hang on Sloopy" would also become the official rock song of the state of Ohio.)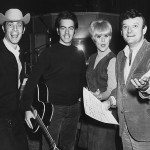 Bert Berns and Bang Records were now on a role. And when Bert's close friends Jeff Barry and Ellie Greenwich brought obscure singer/songwriter Neil Diamond over to Bang (after being denied by Leiber & Stoller), Bert signed him without hesitation. What followed was the birth of an icon. "Solitary Man." "Cherry Cherry." "Girl, You'll Be A Woman Soon." "Kentucky Woman." Bert Berns worked tirelessly in the creation of his new artist, who was voted #1 Male Vocalist in the 1967 Cash Box Poll. With differences growing and events turning bitter, Neil informed Bert that he was leaving Bang for another label. But despite all that's been said to the contrary, Neil Diamond always loved and respected Bert Berns, holding him "in a state of awe" during the two years he made records for Bang.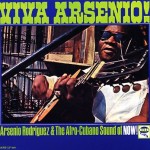 Bert Berns released records on a great many acts at Bang, from his beloved Exciters to his personal hero, Cuban tres player and mambo pioneer Arsenio Rodriguez. The sheer joy that Bert experienced cutting tracks on the legendary blind sixty-year old creator of the son montuno is heard in the recordings themselves – none more so than in Arsenio's colorful rendition of Berns' "Hang on Sloopy." Bert cut a complete album with his idol, and "Viva Arsenio" is a rare and wonderful collaboration between the Cuban maestro and his loving disciple.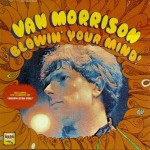 The last great legacy of Bert's Bang years – Van Morrison – was given lifeline by Berns in 1967 after he learned that Van had left his band Them and returned without option to Belfast. Bert had produced Them's biggest hits on Decca Records in London three years earlier (including Berns' own "Here Comes the Night") and was well aware of Morrison's talents. So when Bert sent Van a one-way ticket to NYC to record his first sessions as a solo artist, the rest was history. "Brown Eyed Girl" would become Van's all-time greatest hit, and clearly illustrate the new direction Berns was heading as record producer. And although Bert allowed Van to be Van, (evidenced by the ten-minute "TB Sheets"), the Van Morrison Bang sessions were nearly all Bert Berns – from the Latin riffs to the first-call Broadway session players, right down to the background vocals supplied by Berns in the Sha-la-la's of "Brown Eyed Girl."
Of all the triumphs in Bert Berns' life, the creation and unparalleled success of his Bang Records label, just five short years from his late start in the record business, ranks among his greatest. Never before in history (and never since) did a songwriter jump to the ranks of producer and then record label owner, almost overnight. Bert did it all at Bang, from writing the songs to producing the sessions to working the finished product. And he did it his way.