Twist and Shout
You Better Come Home
Don't You Feel
You'll Never Leave Him
Featured Artist: Isley Brothers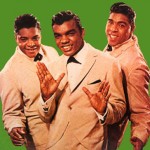 Bert Berns' first session with the Isley Brothers in March of 1962 was a major milestone for both Berns and the Isley Brothers, as "Twist and Shout" put him on the map as a writer/producer and reignited the Isley Brothers' career. Brought into Bell Sound studios by Scepter Records' Luther Dixon, Berns was able to demonstrate his vision for "Twist and Shout" after Phil Spector and Jerry Wexler destroyed the song months earlier with The Top Notes. Bert would go on to record over two dozen tracks with the Isley Brothers, blending Latin and Soul to give the legendary vocal group one of the most distinctive sounds of the genre.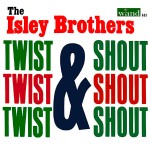 Hailing from Cincinnati, Ohio, the brothers Isley began singing as a gospel quartet. Ronald, Rudolph, O'Kelly and Vernon sang alongside their father and mother, who was a church pianist. After Vernon's death in 1955 from a bicycling accident, tenor Ronald was made lead vocalist of the trio, who moved to New York City in 1957 to make doo wop recordings. The Isley Brothers' breakthrough came with their recording of "Shout" for RCA in 1959, but their first big hit was Bert Berns' "Twist and Shout."

When the Isley Brothers signed to Scepter Records subsidiary Wand Records in 1962, Bert Berns' friend Luther Dixon (who was the creative force behind Florence Greenberg's enterprise) brought Berns in to work with their new signing. For the "Twist and Shout" session, Bert brought in giants such as Teacho Wiltshire to arrange and conduct giants such as King Curtis on tenor sax and Gary Chester on drums. The result was one of the greatest songs of all time. "Twist and Shout" peaked at number two on the R&B charts, and was immortalized by The Beatles the following year.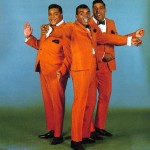 Although Berns and the Isley Brothers would never recreate the kind of hit that "Twist and Shout" would become, they went on to record dozens of other songs over the next two years for both the Wand and United Artists labels. "You Better Come Home" (which Bert had recorded previously as Russell Byrd), "Don't You Feel" (co-written by Bert's close friend Don Drowty), and "You'll Never Leave Him" (co-written by Mike Stoller) are all prime examples of the unique chemistry put to vinyl by Bert Berns and Ronald, Rudolph and O'Kelly Isley.