Jose He Say
Chico
Baby Let Me Take You Home
Davie Was A Bad Boy
You May Be Holding My Baby
Featured Artist: Keetch Records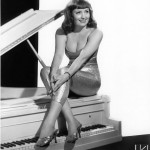 Before Bert Berns established his Bang and Shout record labels, he presided briefly over an independent label called Keetch. Named after his pet Siamese cat, the Keetch imprint was home to some of Berns' best yet most obscure work in 1964. All songs written and produced by Bert Berns, these Keetch tracks represent the man's full intention to control his own destiny as songwriter, producer and label chief.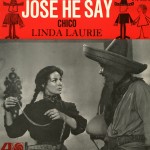 The first Keetch recordings were made by Bert himself (again as Russell Byrd), but were unissued and lost to time. The next sessions with the adorable Linda Laurie (Linda Gertz), who found minor celebrity with her 1959 performance of the novelty record "Ambrose (Part 5)" (and who wrote Helen Reddy's hits "Leave Me Alone" and "Delta Dawn") provide both insight into Bert Berns' passion for Latin music and his terrific sense of humor. Armed in the studio with ace session players Gary Chester on drums, Vinnie Bell on guitar, Paul Griffin on piano, the Sweet Inspirations on background vocals and arranger/conductor extraordinaire Garry Sherman at the helm, Bert laid down two gems with "Jose He Say" and "Chico."
The next Keetch releases followed that summer, with The Mustangs' recordings of "Baby Let Me Take You Home" and "Davie Was a Bad Boy." The Mustangs were none other than the two songwriters themselves, Bert Berns and his buddy Wes Farrell (who shared songwriting credits with Berns on "Hang on Sloopy").
The final Keetch recordings were made in August of 1964 on a girl group called The Pussycats. Originally a vocal quartet from Roosevelt High School in Long Island called the Montells, Berns renamed the group the Pussycats after his feline label namesake. The b-side to this long-forgotten disc, "You May Be Holding My Baby" – a remake of the Lou Christie's original from earlier that year – is an extraordinary discovery from the deep vaults of the Berns songbook.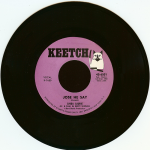 The meteoric rise of Bert Berns saw him simultaneously cutting tracks on both sides of the Atlantic in 1964 as house producer for both Atlantic Records and Decca Records, and then presiding the following year over his own powerhouse indie labels of Bang and Shout. But these most rare and obscure Keetch recordings give excellent clue to the creative direction and personal ambition of a man on a mission to make his music.