I Got To Go Back And Watch That Girl Dance
Mojo Mama
You Can't Run Away From Me
A Thousand Tears Ago
Mr. Success
I Say Love
Show Me Your Monkey
More More More Love Love
Push Push
In Front Of Her House
Featured Artist: Rare Gems – Vol. 1 – Male Vocalists
Bert Berns once said, "I'll only record a song if I think it's a hit." He then followed by admitting that "some of my favorite songs only sold 30,000 copies or so." For whatever reason, usually nothing more than lousy label promotion, a great many of Bert's best work never made the hit parade. Several hundred demo 45s would be pressed, shipped and unceremoniously forgotten. But to fully appreciate the body of work created by Bert Berns, one must dig deeper than the classics. Therein lies the true essence of the man and his music.
The rare gems left by Bert Berns are found throughout his discography, from the entirety of the Hoagy Lands output to many lesser known Drifters and Van Morrison B-sides. And wherever possible, we've included them in featured artist playlists on the site. But following are a collection of songs by artists whose brief tenures with Bert Berns gave us only one jewel, but a crown jewel nonetheless.
Otis Redding – "I Got To Go Back (And Watch That Little Girl Dance") (1967)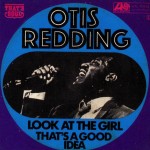 Otis Redding covered three Bert Berns songs during his short but epochal career – "Down In The Valley" (from his first 1965 classic album "Otis Blue"), "Are You Lonely For Me Baby" (from his 1967 duets album "King & Queen"), and "I Got To Go Back (And Watch That Little Girl Dance)" from the posthumously released album "Love Man." Originally recorded by The McCoys a year earlier on Berns' Bang label, Otis Redding took the song to another level with his 1967 rendition, recorded during the penultimate session of his life. Alternately titled "Look At That Girl," the track was released on Atco Records in 1969, two years after the tragic death of Otis Redding in a plane crash on December 9, 1967 – just days before the death of Bert Berns.
Wilson Pickett – "Mojo Mamma" (1967)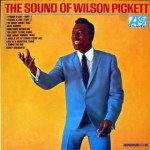 Bert Berns was the first producer to cut tracks on Wilson Pickett at Atlantic Records in 1964, but that one session (which yielded the unforgettable Cissy Houston duet "Come Home Baby") would be Berns' last with Pickett before he headed south and made his mark at Stax Records' recording studio in Memphis. It was at Fame Studios in Muscle Shoals, with Jerry Wexler at the helm, that Pickett would record two of Bert Berns' songs – a cover of Solomon Burke's "Everybody Needs Somebody To Love" and a cover of Hoagy Lands' "Mojo Mamma." Though never a hit record, "Mojo Mamma" became the inspiration for Edwin Starr's epic "25 Miles," which gives Bert Berns and Jerry Wexler additional writer credit for borrowing from their copyright.
The Wanderers – "You Can't Run Away From Me" (1963)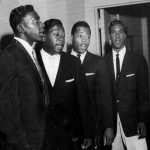 Lead by singing sensation Ray Pollard on lead tenor, and backed by Frank Joyner, Robert Yarborough and Sheppard Grant (not to mention the first-call Cissy Houston and The Sweet Inspirations), The Wanderers 1963 recording of Bert Berns' "You Can't Run Away From Me" stands out as leading example of Berns' unique blend of Afro-Cuban uptown soul. Released on the United Artists imprint, the single drifted into obscurity until it's discovery by the Northern soul community in Manchester, England.

Roy Hamilton – "A Thousand Tears Ago" (1964)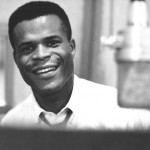 Best known for his signature baritone and majestic 1950s ballads, Roy "The Gentle Giant" Hamilton recorded Bert Berns' "A Thousand Tears Ago" in September of 1964 on the MGM label. In what was likely an attempt to move Hamilton away from his more familiar musical style, Berns brought in some of his favorite weapons – top gun arranger/conductor Teacho Wiltshire (which gave the track that signature Latin feel) and, of course, The Sweet Inspirations on background vocals. But Hamilton, whose career was nearing its end, was unable to match his earlier successes, and passed away five years later at the age of 40.
Bobby Harris – "Mr. Success" (1966)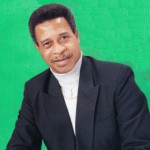 When Bert Berns set up his Shout Records label in 1966 to exclusively release his uptown soul music, one of his first releases was Bobby Harris' "Sticky Sticky." But the B-side to this uneventful release, "Mr. Success," is as compelling a record as Bert Berns ever made. The strong influence of Berns' hero Sam Cooke is very much in evidence on the recording, which again features Cissy Houston and The Sweet Inspirations on background vocals. Known for writing deeply autobiographical lyrics, Berns' "Mr. Success" provides insight into the drama unfolding around his life as the stress of his success accumulated to take his life within a year of the Bobby Harris session.
Jimmy Jones – "I Say Love" (1961)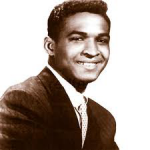 Best known for the soulful falsetto on his two late-fifties hits "Handy Man" and "Good Timin," Jimmy Jones recorded Bert Berns' "I Say Love" for the Cub Records imprint in the spring of 1961. Working alongside legendary writer/producer Otis Blackwell, Berns poured his Cuban influences all over the record. And while "I Say Love" never topped any chart, Berns loved the song enough to record it twice more the following year, first with Ruth McFadden and then on the Isley Brothers.
Kenny Hamber – "Show Me Your Monkey" (1964)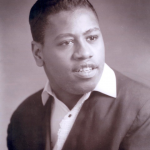 No collection of rare Berns, or even best of Berns, would be complete without Kenny Hamber's "Show Me Your Monkey." Released on the tiny De Jac label, Bert Berns wrote and produced the track in the summer of '64 in response to the continued vogue for dance craze records. Yet despite Kenny Hamber's inspired lead vocal performance and the Sweet Inspirations' background vocal delivery, the inept De Jac imprint let this stupendous single whither on the vine. Few songs, however, capture the fun and spirit of the era like Kenny Hamber's "Show Me Your Monkey."
Johnny Thunder – "More More More Love Love Love" (1964)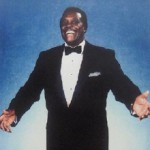 Best known for his high mellow resonant tenor and one and only hit "Loop de Loop," Johnny Thunder recorded a number of times with Bert Berns throughout the early sixties, but never equaled the success of the Loop. Born Gil Hamilton in 1941 in Leesburg, Florida, Johnny Thunder was the very first to record Berns' "Tell Him," and made a series of uncredited records for Berns at Capitol under the "Give 'em Soul" series for DJ George Hudson. When Thunder moved to the indie label Diamond in 1964, Berns cut his "Send Her To Me" and "Everybody Do The Sloopy." But for our part, the incredibly obscure "More More More Love Love Love" is as good a record as any other that Bert Berns ever made.
Austin Taylor – "Push Push" (1960)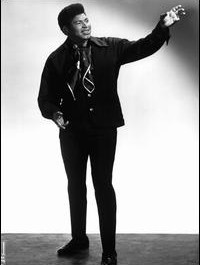 Released on the Laurie Records label in 1960, Austin Taylor's "Push Push" is one of the first records made by Bert Berns, and is clear evidence of Berns' early affinity for the music of Cuba. The Caribbean-influenced recording was Berns' first (and Taylor's only) hit record, and gave clue to the direction Bert Berns would take in the years to come. Born on February 16, 1934 in Okmulgee, Oklahoma, Austin Taylor lifted Berns' recording with his stratospheric vocal. But as Berns and Taylor went separate ways, Austin Taylor failed to ever chart again.
Larry Hale – "In Front Of Her House" (1963)
Among the many tracks Bert Berns wrote and produced for United Artists in the mid-sixties, Larry Hale's "In Front Of her House" ranks both among his most obscure and his very best. Backed up by Cissy Houston and the Sweet Inspirations, "In Front Of Her House" is yet another terrific example of Berns' evolving songwriting and production prowess. Larry Hale (whose real name was Larry Capel) is sublime in his delivery of the lead vocal, but it is Berns who pulls all the strings on this delightful yet unknown beauty.