Heart Be Still
My Block
If I Would Marry You
I'm Gonna Run Away From You
It Was Easier To Hurt Him
You Forgot How To Love
Better Not Believe Him
It Ain't As Easy As That
Featured Artist: Rare Gems – Vol. 2 (Female Vocalists)
Bert Berns once said, "I'll only record a song if I think it's a hit." He then followed by admitting that "some of my favorite songs only sold 30,000 copies or so." For whatever reason, usually nothing more than lousy label promotion, a great many of Bert's best work never made the hit parade. Several hundred demo 45s would be pressed, shipped and unceremoniously forgotten. But to fully appreciate the body of work created by Bert Berns, one must dig deeper than the classics. Therein lies the true essence of the man and his music.
The rare gems left by Bert Berns are found throughout his discography, from the entirety of the Hoagy Lands output to many lesser known Drifters and Van Morrison B-sides. And wherever possible, we've included them in featured artist playlists on the site. But following are a collection of songs by artists whose brief tenures with Bert Berns gave us only one jewel, but a crown jewel nonetheless.
Lorraine Ellison – "Heart Be Still" (1967)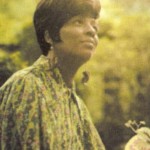 Of all the rare gems in the catalogue, Lorraine Ellison's "Heart Be Still" provides deepest insights into the inner voice and soulful yearnings of its creator. Inspired by Reverend James Cleveland's gospel classic "Peace Be Still," Bert Berns convinced friend and collaborator Jerry Ragovoy to indulge his vision to remake "Heart Be Still" into the desperate autobiographical dirge that nearly took the world by storm. Only the threat of a Southern Baptist boycott and the death of Bert Berns put stop to Lorraine Ellison's 1967 masterpiece.
The Chiffons – "My Block" (1963)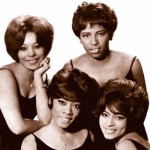 Originally a girl group from the Bronx called The Four Pennies, Judy Craig, Patricia Bennett, Barbara Lee and Sylvia Peterson recorded Bert Berns' "My Block" in March of 1963. Written with Carl Spencer and legendary soul singer, composer and producer Jimmy Radcliffe, "My Block" had all the trappings of a certifiable smash. But the best that the hapless Rust Records could do was #67 on the pop charts. Rust's parent label Laurie Records released "He's So Fine" and "One Fine Day" the same year, and the Chiffons would become immortalized for helping to define the girl group sound of the era.
Tammy Montgomery – "If I Would Marry You" (1964)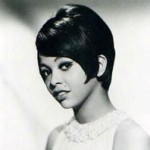 Best known for her loving and soulful Motown duets with Marvin Gaye ("Ain't No Mountain High Enough" and "Ain't Nothing Like The Real Thing"), Tammy Montgomery recorded Bert Berns' "If I Would Marry You" in New York at the tender age of eighteen. Co-written by Tammy, the song is reputed to be about her romantic relationship with James Brown, from whose touring revue she had just departed. Supported by arranger Garry Sherman, the Sweet Inspirations and Jimmy Radcliffe on vocals, the recording was released on Chess Records subsidiary Checker Records in 1964. One of her very first recordings, the song highlighed all of Tammy's and Bert's undeniable talents but failed to make an impact on the charts. The incredible and tragic years that followed saw the beautiful young woman discovered by Motown chief Berry Gordy Jr. and paired with the immortal Marvin Gaye as a renamed Tammi Terrell. After collapsing in Marvin's arms during a 1967 concert, Tammy was diagnosed with a brain tumor. She died three years later – only 24 years old. Marvin Gaye was so devastated that he retired from the road for three years before returning with his masterpiece, "What's Going On."
Tami Lynn – "I'm Gonna Run Away From You" (1965) (1971)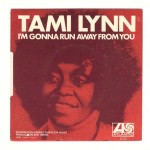 Written and produced by Bert Berns in 1965 for Atlantic Records' Atco subsidiary, Tami Lynn's "Im Gonna Run Away From You" became a belated bona fide northern soul classic in the UK a full four years after the death of Bert Berns. Discovered at a talent show by Atlantic chief Jerry Wexler, Tami (born Gloria Brown in 1942 in New Orleans, Louisiana) spent years backing up sessions for Dr. John, Wilson Pickett, Sony & Cher and the Rolling Stones. Wexler paired Tami with Berns, who recorded "I'm Gonna Run Away From You" at A&R Studios in October of 1964. But after Wexler inexplicably shelved the record for years, it was finally released in 1971 and became a top five hit in Britain and a beloved staple of the Northern soul set.
Dusty Springfield – "It Was Easier To Hurt Him" (1965)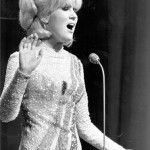 When legendary English soul singer Dusty Springfield covered Garnet Mimms' "It Was Easier To Hurt Her," she made certain to stay close to the original Berns / Ragovoy production – only changing the gender. Dusty did the same when she recorded another of the great Berns / Ragovoy classics, "Piece of My Heart." Responsible for bringing American soul classics to the wider British audience, Dusty looked to figures like Berns and Ragovoy for both material and inspiration. Her inspired rendition of "It Was Easier To Hurt Him" never reached the heights of "Son of a Preacher Man," but it remains one of the most infectious covers of any song in the Berns or Ragovoy canons.
Patti LaBelle & The Bluebelles – "You Forgot How To Love" (1965)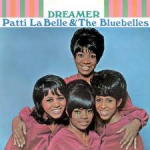 When Philadelphia's own Patti LaBelle & The Bluebelles signed to Atlantic Records in 1965, the girls were assigned to Bert Berns for their first sessions. With Patricia "Patti LaBelle" Holte on lead vocals backed by Wynona "Nona" Hendryx, Cynthia "Cindy" Birdsong and Sarah Dash, Berns produced over a dozen sides on the Bluebelles, including their two modest hits "Over The Rainbow" and "All Or Nothing." But it was with his own "You Forgot How To Love" (with whom he shared co-writing credit with his young wife Ilene) that Bert was able to show the extent of Patti's unbridled talents, which came to truest form years later as the Queen of Rock & Soul.
Barbara Lewis – "Better Not Believe Him" (a/k/a "Sorrow") (1965)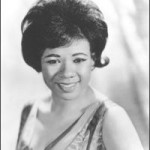 Responsible for producing Barbara Lewis' greatest hits on Atlantic Records ("Baby I'm Yours," "Make Me Your Baby," and "Don't Forget About Me"), Bert Berns also wrote several songs for the Michigan-born singer/songwriter whose smooth pop-soul style so heavily influenced rhythm and blues. On November 15, 1965, Berns recorded both "He's So Bad" and "Better Not Believe Him," neither of which made the impact of their two previous sessions that year, but both of which showcased their individual and collective talents.
The Elektras – "It Ain't As Easy As That" (1963)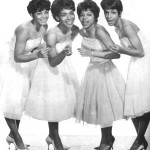 As Bert Berns emerged as one of the new breed of uptown writer/producers on Broadway, he quickly came to the attention of the masters themselves, Jerry Leiber and Mike Stoller. After being fired (over an audit) by Atlantic's Jerry Wexler, Mike and Jerry set up camp at United Artists, where they recorded Berns' "Tell Him" with The Exciters. The next year, Mike, Jerry and Bert went into the studio with a girl group from the Bronx called The Elektras (formerly Baby Jane and The Rock-A-Byes) and recorded two Berns tracks – "All I Wanna Do Is Run" and "It Ain't As Easy As That." Lead by Madelyn 'Baby Jane' Moore's animated soprano, and backed by Yvonne DeMunn, Yolanda Robinson and Estelle McEwan, "It Ain't As Easy As That" found regional success but faltered on the national charts. Berns loved the song so much that he recorded it the very same year on his favorite singer, Hoagy Lands.