Goodbye Baby (Baby Goodbye)
Featured Artist: Van Morrison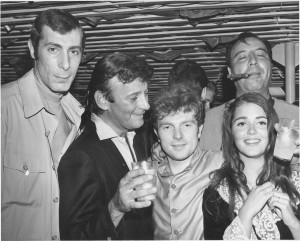 Icon of a generation, the Van Morrison story had much of its beginnings with Bert Berns. Frontman of Belfast's Them, a band at the forefront of the British Invasion R&B garage rock scene, Berns was given responsibility for Morrison's earliest Decca Records sessions in 1964, yielding "Baby Please Don't Go" and "Here Comes The Night." (Future Led Zeppelin guitarist Jimmy Page was another Berns discovery during these sessions.)
When Them disbanded in 1966, Van Morrison retreated to Ireland until Bert Berns signed him to his Bang Records label the following year. Berns flew Morrison to New York and recorded his first solo sessions with the finest studio musicians in the city – arranger Garry Sherman, engineer Brooks Arthur, guitarists Eric Gale and Hugh McCracken, drummer Gary Chester, pianist Paul Griffin and background vocals by Cissy Houston and her girls. The two-day recording session at A&R Studios yielded eight songs, including "Brown Eyed Girl." Originally titled "Brown Skinned Girl," the song was captured on the 22nd take of the first day and would become one of the greatest records of the twentieth century.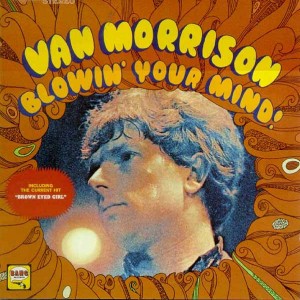 Without Van's knowledge or input, Berns assembled the singles from those sessions into the album "Blowin' Your Mind" – a move which infuriated Morrison. A precursor to his masterpiece "Astral Weeks" LP, the album included the 10-minute "T.B. Sheets" – clear evidence that Berns saw Morrison as a truly visionary artist. The album also included Berns' "Goodbye Baby (Baby Goodbye)," recorded years earlier with Solomon Burke.
Much has been written about the creative genius and creative conflict shared by Bert Berns and Van Morrison. But the two worked together to the end of Berns' life, and his role in Van's historic career is indisputable.