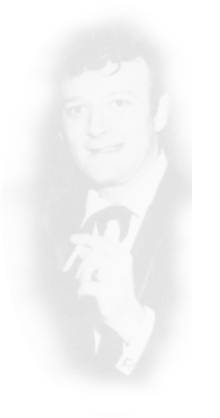 Bert Russell Berns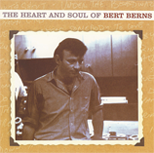 "He is responsible for some of the most enduring classics of sixties pop and soul: "Twist and Shout", "Under The Boardwalk", "Brown Eyed Girl","Piece Of My Heart", "Everybody Needs Somebody To Love." The artists he fostered cast major shadows across the music world: Van Morrison, Neil Diamond, Solomon Burke, Ben E. King, The Drifters, The Isley Brothers, The McCoys.
On a breakneck, seven-year run beginning in 1960, he created some of the most soulful and honest music of his generation - songs that made you shiver the first time you heard them, songs that are just as fresh and moving today. He is truly the lost titan of the American music business, an important figure the world knows little about. It's long past time his brilliance was recognized."
- Doug Morris, The Heart and Soul of Bert Berns


Remembering Bert Berns
NPR Fresh Air
(November 23, 1998)
By Terry Gross & Ed Ward

"Bert was an encyclopedia of soul... an adventurer who collected soul wherever he found it... At the core, it was the intensity of Bert's songs that distinguished his records and his art. His songs expressed the pain of loneliness ("Cry to Me"), regret ("A Little Bit of Soap"), of losing love ("Here Comes the Night"), and begging for it to return ("Baby Come on Home"), of missing someone ("Are You Lonely for Me Baby") and also pleasure ("Am I Grooving You," "Twist and Shout"). They were simple songs - not sophisticated like a Bacharach/David tune or funny like a Leiber/Stoller song. But they were about feeling. They were about being alive. But always, in Bert's songs, the night also encroached. Bert's songs were howled or shouted or screamed. They were the songs of someone living on the edge, so far out that only a prayer - howled or cried - could bring deliverance."
- Cissy Houston, How Sweet The Sound
"I never met anyone who understood pop so well. He was an identikit American recordman, canny and tough and flash... intelligent, articulate and he made some good lines."
- Nik Cohn, Awopbopaloobopalopbamboom
"I remember him coming out of the console: he walked over to the drum kit, grabbed a stick and started beating on a cymbal and saying, 'Let's get this thing cooking,' and created an atmosphere. Suddenly everybody went, 'Yeah we're not sitting here tied to these seats, we're allowed to express ourselves.' Berns just created a whole freedom of atmosphere within the studio. Hellova producer. The guy was magic."
- Them guitarist Billy Harrison, interview with Wavelength
In the News
"PIECE OF MY HEART" Featuring the Songs of Bert Berns to Open Off-Broadway This Summer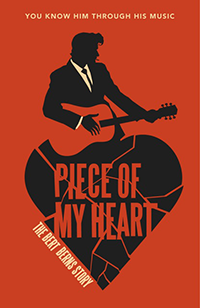 A new musical based on the life and songs of Bert Berns will begin previews at the Irene Diamond Stage at The Pershing Square Signature Center on June 25th, 2014, with an official opening night set for July 21, 2014. Featuring a cast of sixteen and a band of eight, Piece of My Heart has a book by Daniel Goldfarb with direction and choreography by Denis Jones. The musical's creative team also includes Alexander Dodge (Scenic Design), David Woolard (Costume Design), Ben Stanton (Lighting Design), Garry Sherman (Music Supervision & Orchestrations) and Lon Hoyt (Music Direction).
(2014) Bert Berns Biography Release Date Announced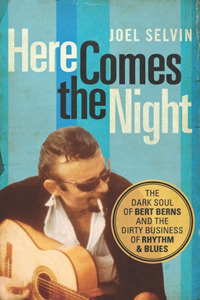 "ONE OF THE GREAT UNTOLD STORIES OF ROCK AND ROLL" -- Rolling Stone
"Here Comes the Night: The Dark Soul of Bert Berns and the Dirty Business of Rhythm and Blues" is both a definitive account of the golden age of New York rhythm and blues and the harrowing, ultimately tragic story of songwriter and record producer Bert Berns, one of the lost greats of American music. Over 16 years in the making, Joel Selvin's epic work will be published in April by Counterpoint Press.
Bert Berns Joins Paul McCartney's MPL Music Publishing

(2013) Sir Paul McCartney's MPL Music Publishing has become the administrator of the Bert Berns catalogue in the United States. Berns joins the ranks of such legendary songwriters as Buddy Holly, Carl Perkins, Frank Loesser and Paul McCartney at the most prestigious independent music publishing company in the world.
Ace Records Releases "Mr. Success: The Bert Berns Story, Vol. 2"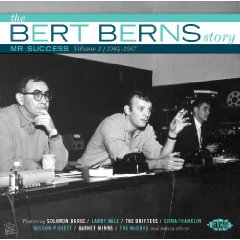 (January 2010) Ace Records has released the eagerly anticipated follow-up to their "Twist and Shout: The Bert Berns Story, Vol. 1 (1960-1964)." The 26 tracks from "Mr. Success: The Bert Berns Story, Vol. 2 (1964-1967)" represent the very best of Bert - greatest hits and rare gems alike. One would be hard pressed to find a more compelling collection of his music, which along with the first volume of Ace's BERT BERNS STORY, makes for an inspiring and revelatory "journey through the Bert Berns canon."